Like the Taste of Summer by Kaje Harper  – B+
  This free online short is a little gem.  Jack thinks back to the summer he met Sean, some 28 years earlier and recounts how they got together. I actually enjoyed it all the more knowing that they'd made it and were still in love.
Taken by Him (Billionaire's Club #2) by Red Garnier – C  This erotic romance is very short (just over 80 pages) and at page 1 the couple have never before met, so it was always going to be a big ask for me to buy into the HEA.  I had the impression that the book doesn't take itself to seriously and the tone of the hero's OTT arrogance was, I thought, intended to be funny rather than insulting (as it may have been in a serious book or if a reader is in a serious mood perhaps).  The sex was very hot and Luke certainly had a massive turnaround from being a total manwhore to being a "you're-the-only-one-for-me-for-the-rest-of-my-life" guy.  I liked it, but there was something lacking in it for me. And I can even tell you where it was.  It was in Chapter 1, here:
Two hours later they were both a little too…merry.
Luke had seemed hesitant to drink first, but then he'd downed a whole beer within minutes and soon ordered more. They'd flowed into conversation like they'd met years ago, teasing back and forth.
Almost their entire getting to know each other is contained in that two hour period which occurs off page.  For me to really root for them, I needed to see their connection rather than just be told it existed.
As a fun, sexy, erotic short, it works well, as a romance, I could have used a bit more.
Coming Soon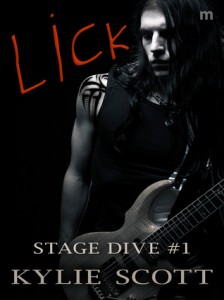 This week, I have a review of Lick by Kylie Scott and a Special Guest Interview with the Author with a GIVEAWAY.
Plus, I have reviews all ready for The Story Guy by Mary Ann Rivers, Making It Last by Ruthie Knox and After Hours by Cara McKenna.
And I have a little something ready about maths (there are graphs).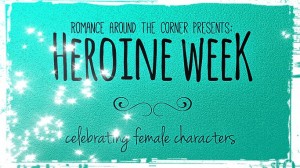 I have sent a post to Brie for Heroine Week over at Romance Around The Corner which will be taking place between July 8 and 14.  There will be lots of fun and interesting posts and it's all about the ladies that week.  I'm looking forward to reading them all.
Flowers from the Storm by Laura Kinsale, narrated by Nicholas Boulton – A+
  I had the joy of
reviewing this one for Speaking of Audiobooks
.  The short version:  SQUEEEEE!!!  I loved it.
Tempting the Best Man by J. Lynn, narrated by Kaleo Griffith – C  This was another Speaking of Audiobooks review.
The Proposal (C-) and The Proposition (D) by Katie Ashley, narrated by Justine O'Keef – I reviewed these two books for AudioGals.
Skin Deep by Pamela Clare, narrated by Kaleo Griffith – B+  I reviewed this one for Speaking of Audiobooks.  Coming soon.
I'm listening to The Vor Game by Lois McMaster Bujold right now and as always, the author is taking me places I didn't expect to go. 
Links