Monthly Mini Review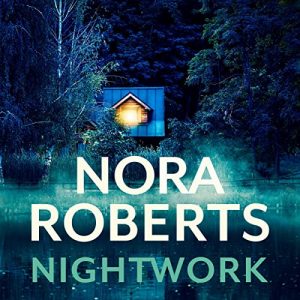 Nightwork by Nora Roberts, narrated by Will Damron – A- I wrote a thread on Twitter about my reaction to this book. I've reproduced the tweets below rather than just providing screenshots so it's accessible to anyone.
I just finished Nightwork by Nora Roberts. 5 stars. Excellent on audio (although I though Will Damron's accents slipped here – I wasn't always convinced by his French accent – the narration really was fantastic ). 1/?
The main character is an art/jewel thief. Here I think La Nora taps into the zeitgeist. Booth starts stealing at age 9 because his mother has cancer, can't work & they can't pay their regular bills or their medical bills. Very relatable in the US context. 2/?
He starts off picking pockets but then graduates to B&E by age 12. He's never violent, doesn't carry a weapon & doesn't take everything. Just what he came for. Of course at this point he's stealing from the very rich. 3/?
Some of his thievery is from people who've stolen the art or jewels themselves. He becomes, in some ways, a modern day Robin Hood (except not so much of the giving to the poor – he does public service instead by being a (very good) public high school teacher). 4/?
The villain is a Very Bad Guy. He is violent, filthy rich, arrogant, entitled. (Sound familiar?) And he threatens Booth into stealing things for him. In the words of Elvis, Booth is caught in a trap. 5/?
What's additionally interesting is that law enforcement are barely a presence in the story and Booth runs rings around those that do appear. Zeitgeist. 6/?