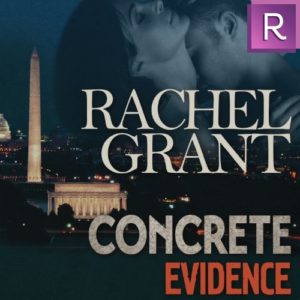 Why I read it:  This one is part of the #AudibleRomance package.
What it's about: (from Goodreads)  Accused of stealing artifacts from a 500-year-old shipwreck, underwater archaeologist Erica Kesling is determined to clear her name. She's concealed her past and taken a job certain to give her access to the buyer of the missing antiquities. She's finally closing in on her goal when she's distracted by a sexy, charismatic intern who makes her want something other than revenge.
But Lee Scott is no intern. He's looking for the lead conspirator in an international artifact smuggling scheme, and Erica is his prime suspect. He'll do whatever it takes to win her trust and get her to reveal her secrets, even seduce her.
As Erica and Lee struggle to conceal their real agendas, the one thing they can't hide is the attraction that burns hot between them. When Erica's quest puts her life in jeopardy, Lee must choose between old loyalties and a woman he never expected to fall for.
What worked for me (and what didn't):  I believe Concrete Evidence is Rachel Grant's first published book. Having recently listened to her most recent release, Firestorm, it is obvious that her skills have only grown since then. In some ways this listen, so close on the heels of the other was a strange juxtaposition. Concrete Evidence is somewhat dated already and, while entertaining, romantic and pacey, it is also not to the same calibre as Firestorm (then again, not many books are).