Monthly Mini Review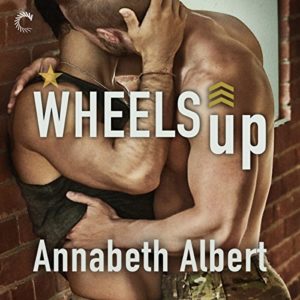 Wheels Up by Annabeth Albert, narrated by Greg Boudreaux – B- Navy SEAL Lt. Dustin Strauss has been exploring his bisexuality via an app called Joe for Joe and has developed a connection with a fellow SEAL, Petty Officer Wes Lowe. Although because they use avatars, neither knows the other is a SEAL until Wes joins Dustin's SEAL team. They had a hot in person hookup in DC but Wes was called away suddenly and they hadn't had a chance to do much talking. Also, Dustin had let Wes believe he was a marine and Wes had told Dustin he was in "security". So, when Wes does join the SEAL team, it's a very unwelcome surprise. As much as Dustin has enjoyed their cyber sex and exploring his kinky side with Wes, it is against the fraternisation rules for them to even be friends. Their attraction is too much to deny and a distraction on the job and it also puts their careers are risk. Dustin could be court-martialed. It's a big deal.
Dustin is into submission with a bit of pain (no blood) and it turns Wes's crank to let out his inner Dominant for Dustin. As they keep having more and more (and always unwise) encounters their feelings become stronger until something has to give.
I admit I don't understand much about fraternisation rules in the military. I do understand why it would be not okay for a relationship to develop with a direct report though and I know that it is a big deal in the military for officers to have any kind of relationship other than professional with enlisted personnel. Given the time and effort each man had put into their careers the connection between the two men had to be overpowering for me to believe they would take such a risk. It helped that there were other things that each man was dealing with, most particularly Wes being worried about his sister who had a life-threatening heart condition, so it wasn't just sex. If it had been only that, I think I'd have struggled.
There was a lot of sex in the book and some of the scenes went on really long – a little too long. The narration was excellent – as I've come to expect from Greg Boudreaux but the repetitive "Fuck, yes. Fuck. Oh fuck"  litany in the sex scenes was too much. At times it felt a little too intimate and at others, it was just… samey. Still, overall, a very enjoyable listen, with engaging characters and stellar narration.
BUY IT:
AMAZON
Coming Soon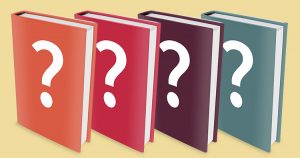 on Audio
Reviews of these books will be up soon at AudioGals.
Links