Monthly Mini Review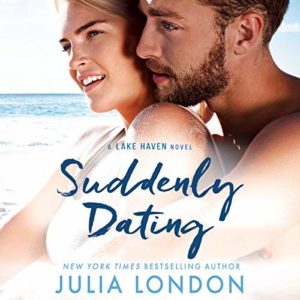 Suddenly Dating by Julia London, narrated by Cristina Panfilio – B+ I've been saving this audio for just the right time, when I needed a lift and wanted a new-to-me audiobook I was guaranteed to enjoy. It did not disappoint. I love Ms. Panfilio's narrations. Something about her voice just works for me and is great at delivering humour and tone. Her narrations always add something to the text – the best thing about the medium IMO.
Lola Dunne is an aspiring author who takes an opportunity to spend a summer at a friend's Lake Haven beach house on the downlow – the property is part of a bitter divorce feud and neither spouse is supposed to be using it. Lola's friend Sara offers her the house, not knowing that her soon to be ex, Zach, has made the same offer to his friend, Harry Westbrook. Harry owns a fledgling construction business and he needs to sell his apartment to keep the business afloat.
Both Lola and Harry quickly realise that they're better off making the most of their roommate situation and they slowly become friends and then more. I enjoyed their interactions. Even thought the book takes place across most of a summer, it felt like their relationship was a bit of a slow burn as they moved from suspicion and annoyance to genuine liking, attraction and love.
What is a bit unusual about the story is that Harry is with someone else when the book begins and it wasn't until right near the end that Melissa became unsympathetic. I guess I'd been hoping she'd stay that way. There is no cheating – Harry and Melissa have been split up for a couple of months before he even meets Lola, so listeners don't need to worry there.
Both Lola and Harry needed someone to be on their side – someone to be Team Lola/Team Harry and neither of them have had that before they find it in each other. I related to that so hard.
The story is fun, sexy and sweet. Definite recommend.
BUY IT:
AMAZON
Coming Soon
on Audio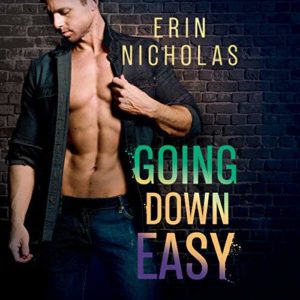 A review of this book will be up soon at AudioGals.
Links