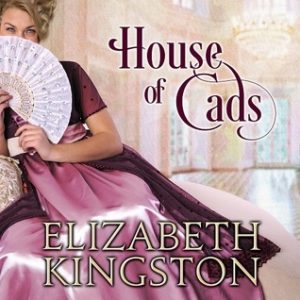 Why I read it:  I received a review copy via the author.
What it's about: (from Goodreads)  Vivez la vie pleinement…Live life to the fullest.
That's always been Marie-Anne de Vauteuil's motto. As a Frenchwoman of highly questionable upbringing, she was shunned by genteel society when her fiancé died years ago, leaving her a penniless, fallen woman. Almost married, almost a widow…She retreated to an isolated village where no one knows or cares about her sordid past. And with no one to answer to, she will do as she pleases, including eating cake until her corset strings pop if she so chooses. But then, an invitation to London on a mission of mercy from the very family that cast her aside lands Marie-Anne back in society—and into the arms of a man who can be nothing but trouble.
When life gives you lemons…Make petit fours.
Wealthy American businessman Mason is a) accidentally engaged, b) desperate to get out of it, and c) neither wealthy nor a businessman. Marriage is the last thing on his mind. Money, however, is always of utmost importance. He's only in London to gather material for the gossip pamphlets he illustrates, his scheme to make as much money as he can before he's found out and skips town. But when he meets the irresistible Marie-Anne, she makes him rethink his life as a fraud, and for once consider his true talent as an artist. Her carefree attitude about life in general—and sex in particular—has Mason hoping for something he never believed possible: A proper life with a not-so-proper wife.
What worked for me (and what didn't):  Unlike the other books from Elizabeth Kingston I've listened to, House of Cads is much lighter fare. It's not angsty or tortured. It's a charming confection, with a dash of farce and a huge dollop of sizzling chemistry.

Marie-Anne is a scandalous woman. She isn't ashamed and I found her delightful. She is very clever and extremely good at reading people. Mason is a conman from America. He grew up ripping people off as a way of life. He's attempting to clean up his act somewhat in England by getting close to the ton gossip in order to draw illustrations for newspapers and pamphlets and make his money that way. He has a line in the sand and something of a moral code but he also doesn't feel very sorry for the extremely rich who are so caught up in reputation and frivolities.
When he sees Marie-Anne he is immediately smitten. She is unlike any other woman he's ever met and she sees through him as if he were a clean window pane. I loved that, with only small exceptions, their relationship was based on honesty. The small exceptions were more in the form of minor omissions and themselves did not form a huge barrier to the couple's eventual HEA.
Marie-Anne has been called to London to help the family of her former fiance (who died just days before their wedding). Marie-Anne was pregnant with their child at the time and miscarried shortly after. That's obviously a terribly tragedy and incongruous with my assertion that this book is "light" but the way it's written and Marie-Anne's pragmatic approach to life and her dedication to enjoyment of it, as well as that these events are in the past makes it work.  Lord and Lady Shipley treated Marie-Anne horribly both before and after Richard died. But she was always friendly with Richard's sister, Amy, Dahlia and Phyllida. Amy begs for Marie-Anne's help; Dahlia and Phyllida have formed unsuitable attachments and they are jeopardising Amy's own engagement to a staid vicar.  So it is Marie-Anne to the rescue. It is mostly from the younger girls (Dahlia and Phyllida) that the farcical elements of the book occur but not wholly. Mason, as it happens, found himself accidentally engaged to Dahlia and it is up to Marie-Anne to rescue him from that as well.
I enjoyed most everything about the book, but especially the snap and zing of the attraction between Marie-Anne and Mason. Both of them are somewhat outside society; both of them are scandalous in their way and both of them unabashedly enjoy sex. Their lust for one another was a joy to behold. I adored how Marie-Anne was not taken in by Mason's patented puppy dog eyes and how she  called him on his various behaviours and encouraged him to be a better man. Mason, for his part, challenged Marie-Anne to stop hiding herself in the country.
I did seriously wonder exactly how the HEA was going to be worked out; it seemed impossible up until very late in the book. The epilogue explained enough for me to go with it though.
What else? The narration is superb. Nicholas Boulton is my favourite male narrator of historical romance. His accents are excellent; from Marie-Anne's French tones, to Mason's American and the various English characters. He's great with female voices and depicting various ages of cast members. He delivered in terms of the romance and the humour. The attraction between Marie-Anne and Mason was apparent in a different way on audio than it would have been in print. There were one or two tiny errors but otherwise, his performance was flawless.

House of Cads turned out to be exactly what I wanted to listen to. It's mostly light-hearted, a bit fluffy, with lots of humour and plenty of romance. The sexual tension between Marie-Anne and Mason was a delight. Perhaps there was a bit of magical hand-waving to get to the HEA but I can't say I minded.
Marie-Anne's self-awareness and her lack of apology for who she is was may favourite part of the book. More heroines like her please.
Grade: B+