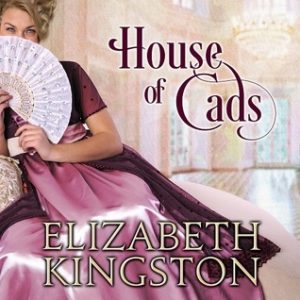 Why I read it:  I received a review copy via the author.
What it's about: (from Goodreads)  Vivez la vie pleinement…Live life to the fullest.
That's always been Marie-Anne de Vauteuil's motto. As a Frenchwoman of highly questionable upbringing, she was shunned by genteel society when her fiancé died years ago, leaving her a penniless, fallen woman. Almost married, almost a widow…She retreated to an isolated village where no one knows or cares about her sordid past. And with no one to answer to, she will do as she pleases, including eating cake until her corset strings pop if she so chooses. But then, an invitation to London on a mission of mercy from the very family that cast her aside lands Marie-Anne back in society—and into the arms of a man who can be nothing but trouble.
When life gives you lemons…Make petit fours.
Wealthy American businessman Mason is a) accidentally engaged, b) desperate to get out of it, and c) neither wealthy nor a businessman. Marriage is the last thing on his mind. Money, however, is always of utmost importance. He's only in London to gather material for the gossip pamphlets he illustrates, his scheme to make as much money as he can before he's found out and skips town. But when he meets the irresistible Marie-Anne, she makes him rethink his life as a fraud, and for once consider his true talent as an artist. Her carefree attitude about life in general—and sex in particular—has Mason hoping for something he never believed possible: A proper life with a not-so-proper wife.
What worked for me (and what didn't):  Unlike the other books from Elizabeth Kingston I've listened to, House of Cads is much lighter fare. It's not angsty or tortured. It's a charming confection, with a dash of farce and a huge dollop of sizzling chemistry.