on Paper/eBook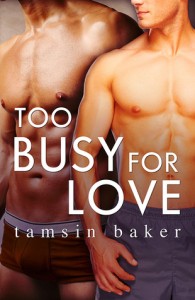 **NB – this review first appeared in the March ARRA members newsletter**
Too Busy for Love by Tamsin Baker – C-  Too Busy for Love is a short (about 35 reading pages) erotic m/m novella featuring rich mergers and acquisitions man – Thomas and a younger architecture student/part time gardener, Luke.
Even though Australian spelling it used (eg mum), the book is set in America.  I think Luke is about 19 or 20 – he is two years away from an architecture degree.  The bonus for him working at Thomas' estate is access to the extensive library for study after work.  When Thomas stumbles across Luke late one night, he is instantly attracted and promptly propositions Luke. Luke hesitates because he's not sure he's gay.
Thomas doesn't usually do any form of relationship and prefers no-strings sex but Luke has him thinking about other things.
I admit I was troubled by the idea that having sex in itself is the identifier of sexuality.  I believe sexuality is more complicated than that.  I also found it a bit unlikely that this 19/20 year old man would not have checked out a bit of gay porn on the internet, perhaps done a little solo experimenting – but apparently he has not. There is also a bit of pronoun abuse – when the main characters are both men it can sometimes be confusing which "his" we are reading about.
It is a very short story so there isn't a lot of time for deep characterisation or deep discussion of sexuality issues either for that matter.  I think it works better as an erotic story because most of the page count is filled with pretty hot sexual encounters between Luke and Thomas.
I didn't really see them fall in love. I didn't see why they fell in love.  I saw why they were attracted and their definite sexual chemistry. The story does have a romantic epilogue – I wouldn't have minded having more details about their relationship apart from sex within the story though.
The Secret Diary of Lady Catherin Bexley by Viveka Portman – B This novella stands for the proposition that (sometimes at least) it is worth reading stories you might not ordinarily pick up because it was a nice surprise.  The blurb didn't quite catch my attention but I decided to give it a whirl anyway because: reasons and I found myself engaged and entertained for its 60ish pages. As the title suggests, the story is told in the form of diary entries and cover the first couple of months in Lady Catherine's marriage to Lord Joseph Bexley.
She is 19 and he's 48 but she's very attracted to him (even though she hadn't met him before the wedding) and he seems always to be genuinely interested in her wellbeing and relatively attentive.  She has to school him in exactly how to fulfill her needs – his father was a womanising wastrel and he's determined to treat Catherine like a lady always and not give in to his more "animalistic" needs.   He actually seems like a pretty nice guy, if a bit stuffy. Help for Catherine comes from two surprising sources but she also stands for herself, which I appreciated.
It's difficult to categorise because it was an erotic short with a hint of romance – but frankly, much of the romance is implied, or possibly, self determined (that is, they decide it will be so).  Still, I enjoyed it and that's the main thing.
Coming Soon
Reviews of these books will be up soon at AudioGals.
Links
Here's what you may have missed:
Bone Rider by J. Fally
Bitterblue by Kristen Cashore, narrated by Emma Powell
The Company Man by Becky Black
Beyond Jealousy by Kit Rocha
Indecent Exposure by Jane O'Reilly
Satisfaction by Sarah Mayberry
The Secret Casebook(s) of Simon Feximal by KJ Charles (includes Remnant with Jordan L. Hawk
I reposted my June 2013 review of Skin in the Game by Jackie Barbosa
Also, I had a review of Dark Witch by Nora Roberts up at the ARRA blog and I touted a new author – Olive Endwell – with an excerpt from Mugged After Midnight – over at A Little Bit Tart A Little Bit Sweet.

AND it was my birthday (complete with Bookworld giveaway – which closes at 5.00pm Saturday April 5).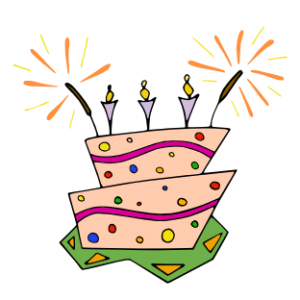 The Search by Nora Roberts, narrated by Tanya Eby
Northern Lights by Nora Roberts, narrated by Gary Littman
Not Quite Enough by Catherine Bybee, narrated by Amy McFadden
Carolina Man by Virginia Kantra
Night Broken by Patricia Briggs
Sweet Disorder by Rose Lerner
Relief Valve by JL Merrow