Monthly Mini Review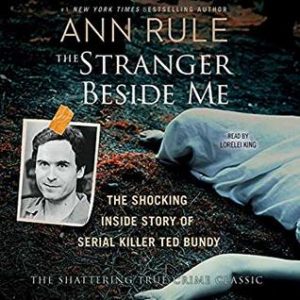 The Stranger Beside Me by Ann Rule, narrated by Lorelei King – B I picked this audiobook up via my library. Lorelei King is a favourite narrator (she does the Mercy Thompson series) but I admit it threw me a little when Ted Bundy sounded like Adam Hauptmann!
I admit I knew little about Ted Bundy before this. (Hello. Australian.) I knew of him of course and that he was a serial killer but beyond that, not much else. Wow. What an animal he was. Cruel, vicious and manipulative. Ugh.
There's an extra layer to this book though. Ann Rule was his friend. They met when they worked together at a crisis helpline. As I was listening there was a kind of meta layer to it and I spent a bit of time thinking about her relationship with Bundy and trying to put myself in her place. I think I would not have stuck by him or sent him money for cigarettes and postage stamps in jail. I think I would have washed my hands of him. That she did not was… a choice.
There are a number of afterwords which update events beyond the original ending of the book and take the story to Bundy's execution in 1989. That last one seemed to shift in tone to more condemnation of Bundy than the original book did. I wondered about why that was.