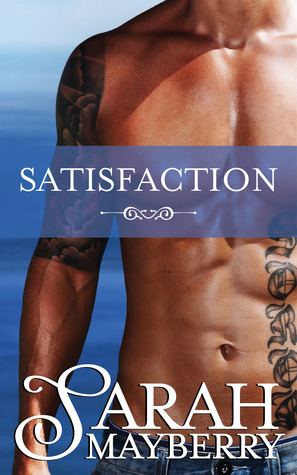 Why I read it:  I was provided with a review copy by the author.

What it's about: (from Goodreads)  Maggie Hendricks loves her life. She's got a great job, amazing friends. Everything is perfect – except for one smallish problem. Maggie can't quite get there, sexually speaking. It's just never happened for her. And while she tells herself she's fine with that, she can't help feeling as though she's missing out.
When her friend shares the intimate details of an encounter with an extremely talented lover, Maggie makes a desperate pact with herself. She will seduce this man – or allow him to seduce her – and if he can't get her there…well, then she'll hand herself over to medical science. A simple enough plan. What could possible go wrong?
Within minutes of meeting Rafel Oliveira, Maggie knows the answer to that one: plenty. But Rafel turns out to be far more than simply talented in the bedroom. As he takes her on a journey toward the ultimate pleasure, Maggie finds herself craving a lot more than his beautiful body. The question is, is Rafel's heart available for the taking?
What worked for me (and what didn't):  I liked this book very much. I'm going to have some criticisms (of course) but I want to say first up that I really enjoyed the book and would definitely recommend it to anyone who likes a spicy contemporary that is all about the relationship (no suspense, not secondary relationships; just the couple, getting together).

I liked Maggie very much – she's strong, independent and clever.  She runs a successful small business and she loves books (what's not to like?).  She had a believable reason for being anorgasmic (at least, to me) but her back story wasn't played for sympathy votes. When she makes a plan to get herself an orgasm, she ovary's-up and sets out to get it.  One of her good friends, Cleo, had a sexy encounter with a "Brazilian hottie" named Eduardo at Brothers Ink. So Maggie quietly makes herself an appointment to get her some of that.
She couldn't believe that she hadn't thought of any of this before now. It was one thing to be preoccupied, but this was bordering on willful stupidity—especially when she took Cleo's track record with men into account. Barring one rather dishy specimen, Maggie had never so much as glanced with envy at any of Cleo's boyfriends. In fact, she and Cleo usually had diametrically opposed taste in men. For example, Cleo thought Ashton Kutcher was hot, whereas Maggie wanted to give him a good shave and send him to work for the UN Commission on the Status of Women for a couple of years.