Monthly Mini Review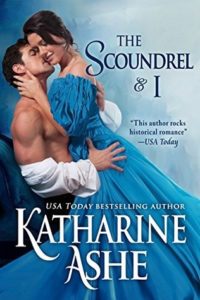 The Scoundrel & I by Katharine Ashe – B Elyssa Patrick was singing the praises of this novella and, as it was only 99c, I snapped it up. While I didn't love it quite as much as Elyssa did, I did enjoy my time spent with Gabriella (Elle) Flood and Captain Anthony Masinter. The Scoundrel & I is a spinoff novella (from the author's Falcon Club series) but stands alone well. I expect there will be quite a few readers using this book as a gateway in fact.
Elle works in a printer's and has been left "in charge" when the owner and his family go on two week's holiday. And, by "in charge" I mean she is in the shop for reasons which are not made clear, as she's not allowed to do any actual printing herself. Nonetheless, she resolves to take home the print "chase" for the latest women's rights pamphlet from Lady Justice so her blind and ailing grandmother can read the type with her fingers. (The backstory doled out along the way explains how this is relevant). Unfortunately, on the way home, Elle is startled by a rider and drops the chase, losing 53 pieces of type and destining her for unemployment at best and prison at worst.
Anthony, when he realises a couple of days later what he has done, resolves to help Elle to restore the type before her employer returns from holiday. Thus restored, no-one need ever know she took the chase out of the shop at all. Used to captaining a ship, Anthony does tend to take charge, even if Elle is not at all keen on having his help – at least, not at first.
It is clear to the modern reader that Anthony has a learning disability (probably dyslexia) and it is something he is ashamed of. Very few people know of his difficulty with reading and writing and he deliberately uses bad grammar when speaking to cover up any inadvertent mistakes. Elle, is of course, very literate and she is constantly pulling him up on his grammar – something which becomes very like foreplay.
At times the story felt a little anachronistic but that may just be my take on the tongue-in-cheek way the aristocracy was, for the most part, described in the book. I found some of the names a little too ridiculous and therefore, a little jarring.  However, I was delighted by the sparking banter between Elle and Anthony and I can't even tell you how much I appreciated that the novella didn't spent very long in Big Mis territory. I also appreciated that Elle wasn't a member of the aristocracy and, the way the story ended also left my concern about her and Anthony moving in tonnish circles abated.
With the bonus of all of Lady Justice's and Peregrine's letters published in the back, the novella is extremely good value, both in terms of page count (about 160) and entertainment – at the time of writing, it was still 99c.
Coming Soon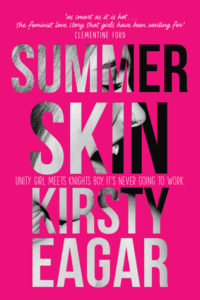 on Audio
Reviews of these books will be up soon at AudioGals.
Links