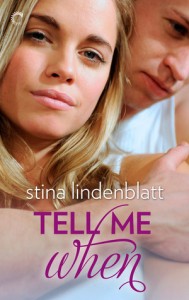 Why I read it:  This was a Dear Author Daily Deal I picked up for 99c. I have a thing for the rescue trope.

What it's about: (from Goodreads)  Amber Scott should be enjoying life as a college freshman. She should be pursuing her dream of becoming a veterinarian. She should be working hard to make sense of her precalculus math class.
She shouldn't be waking up her college roommate with screaming nightmares. She shouldn't be flashing back, reliving the three weeks of hell she barely survived last year. And she definitely shouldn't be spending time with sexy player Marcus Reid.
But engineering student Marcus is the only one keeping Amber from failing her math course, so she grudgingly lets him into her life. She never expects the king of hookups will share his painful past. Or that she'll tell him her secrets in return, opening up and trusting him in a way she thought she'd never be able to again.
When their fragile future together is threatened by a stalker Amber thought was locked away for good, Marcus is determined to protect her. And Amber is determined to protect Marcus…even if that means pushing him away.
What worked for me (and what didn't):  Tell Me When had a strong start but it stuttered for me toward the end.  The last third became just too over the top for me and the added melodrama ended up making what was looking to be a B a C.  Trigger warning: There is rape and torture referenced in the book.  It is not "lovingly described" or anything but what Amber experienced was horrendous, with just about every awful thing you can think of happening to her.  And then there was Marcus, who had his own traumatic background.