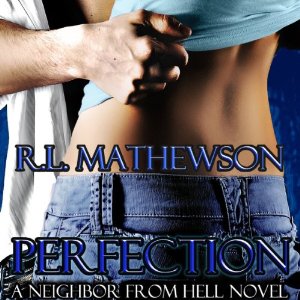 Why I read it:  I received a review copy from Audible Studios.

What it's about: (from Goodreads)  Zoe is used to taking care of herself and has long ago accepted that if anything bad was going to happen, it was going to happen to her. So when she loses her job over something most bosses would probably be happy with and her life starts going downhill from there, she doesn't expect it to get any better.
She certainly didn't expect any help from the loud jerk next door, but then again she has nothing to lose so puts her trust in him and hopes for the best. What she didn't expect was the once in a lifetime opportunity that he offers her through an arrangement where they both benefit and no one is supposed to get hurt – but she should have known better because her luck has never been that good.
Like most Bradfords, Trevor has a soft spot for food, but that's about all. He leads a pretty straightforward life and likes to keep things simple and that includes his relationships. He wants the perfect woman and knows exactly what she'll be like. So when he discovers much to his horror that he's thinking about his frumpy little neighbor he decides the best way to get his head straight is by working her out of his system. He'll keep her around, but only until he finds perfection.
What worked for me (and what didn't):  I admit I DNF'd the first book in this series. I downloaded the ebook but I just couldn't get behind the superior asshat quotient of the hero. I suspect it may have been the same for me here had not picked the audio format. Trevor is a complete dick. He's good looking, muscular, relatively wealthy (he owns a number of houses which he rents out) and women fawn all over him wherever he goes. He thinks he treats women with respect, but really, he doesn't. They're temporary playthings until Ms. Right comes along. Because of childhood insecurities, he's convinced himself his perfect wife is comprised of a list of very set criteria and he's decided he won't settle for less.