Monthly Mini Review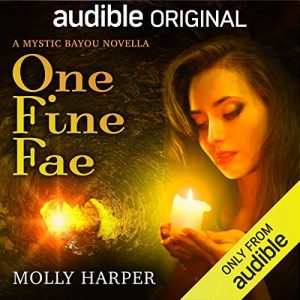 One Fine Fae by Molly Harper, narrated by Amanda Ronconi & Jonathan Davis – B- I listened to the most recent full length book in this series recently, Shifters in the Night, and realised I'd missed this novella where Jillian and Bael's baby is born. So I backtracked, naturally. Charlotte is a fae-human midwife who uses her magic to bless the babies she assists into the world. Leonard is the hapless assistant to Sonya and Jillian at the League, living under a longstanding family curse which makes him clumsy when stressed. The more stressed he is, the more clumsy.  Charlotte is instantly drawn to the sweet-natured Leonard and discovers that she may be able to break the curse.
And, of course, Jillian's baby arrives. Given she is carrying a "giant metal egg" inside her I was interested in how she was going to manage quite apart from just wanting to listen to how the happy event occurs for Jillian and Bael's benefit.
One Fine Fae is novella-length and does not have a suspense plot like the other books. I kept waiting for it but it never arrived.