Monthly Mini Review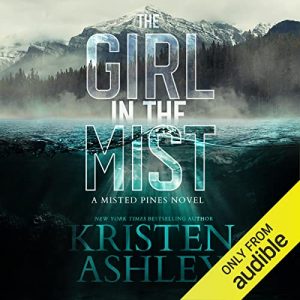 The Girl in the Mist by Kristen Ashley, narrated by Hillary Huber – C Given that under the title is the subheading "A Misted Pines Novel" I assume that this is the first in a new series. Set in the fictional town of Misted Pines in Washington State but otherwise in the same universe as her other contemporary books (Hawk Delgado, Lee Nightingale and Joe Callahan, among others, all have cameos), the story is about a famous actress-turned-author, Delphine LaRue, who moves to the town to get away from a stalker who has kidnapped and raped at least two women and who has committed other crimes against Delphine's former costars. She buys a house on the lake and has excellent security installed and is being monitored by the FBI and Hawk Delgado.
The closest house to hers belongs to Cade Bohannan and his adult twin sons and his teenaged, daughter.
Both Delphine and Cade are in their early 50s which I liked very much. The romance which develops between them is pretty much lacking in any kind of conflict. They are mutually attracted and while there is a bit of a slow burn, there is nothing keeping them apart and they resolve any potential conflicts very easily and straightforwardly.
(some spoilers follow).