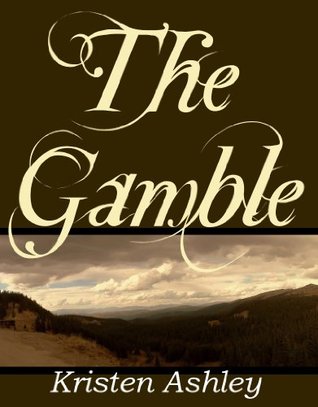 Why I read it:
  I liked
Sweet Dreams
so much I bought the rest of the books in the series and started at book 1.
What it's about:
(from Goodreads) 
Nina Sheridan's on a timeout adventure in the Colorado Mountains. She needs distance from her clueless fiancé, distance to decide whether she wants to spend the rest of her life with a man who doesn't care enough to learn how she takes her coffee.
Arriving in a blinding snowstorm at the A-Frame she rented, she comes face to face with the most amazing man she's ever seen. Minutes later, when he kicks her out of his house, she goes head to head with him.Beyond angry because she's flown half a world away to start her timeout adventure, not to mention her sinuses hurt, she heads back down the mountain and ends up in a ditch. Unable to extricate herself, she gives up, hopes for rescue and falls asleep in the backseat.The next morning she wakes up in the amazing man's bed and she's sick as a dog.Holden Maxwell spends days nursing her back to health and then he spends the next two weeks trying to convince her to take her Colorado adventure further, in other words, make it permanent and take a gamble on him.
Nina has a tough time fighting her attraction to Max, especially when it seems all Max's friends, her mother and stepdad and the whole town want them together and both she and Max get embroiled in the murder of Max's ex-friend and the town of Gnaw Bone's most detested resident – a man everyone has motive to kill, especially Max.
What worked for me (and what didn't):  I'm a big fan of the main characters in a romance spending a lot of time together.  I like it when they meet very early in the book and I don't like long separations.  There are exceptions to every rule of course but I think one of the reasons that the Kristen Ashley books I've read so far have worked for me, is that her main characters get together on the page very quickly and if there are any separations, they are short.  Nina and Max, spend a lot of time together in this book.  It is a fairly long book and they get a lot of page time.  There is a lot of dialogue and I got a good handle on Max, notwithstanding the book is almost completely from Nina's 1st person POV.