Monthly Mini Review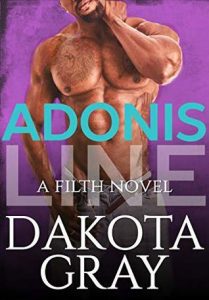 Adonis Line by Dakota Gray – B- I adored Perv when it first came out and have the other two books in the Filth series on my TBR but haven't managed to read them yet. Filth, the second book, is a retelling of Perv from the heroine's POV so I know I didn't miss anything truly important there, but I'm not sure how much of an impact having read Hardcore, the third book, before Adonis Line would have had on me. I think the books stand alone fairly well?
Tarek Hunter is the last in the trio of friends to find his HEA. He's a personal training and hiking enthusiast who takes folks out for wilderness treks on the side. Nina Williams wants to pursue a photography career but her preparation hasn't yet met luck. She wants to change that and plans to enter a photography competition, the prize for which is $20,000 – enough to fund rental on a photography studio and get her up and running. The only problem is that the photographs are of California wilderness at various waypoints. She's a city girl and needs a guide. Enter Tarek.
Nina has a history of domestic abuse and violence and is understandably wary of putting herself in the control of a strange man for two weeks and so does her research before even asking Tarek to help her. While I thought the DV aspect of the story was sensitively handled it may be triggering for some readers and caution is therefore advised.