Monthly Mini Review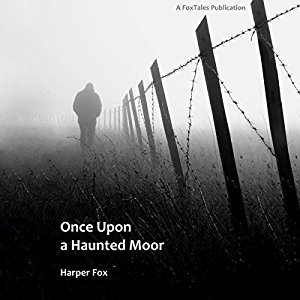 The Tyack & Frayne series by Harper Fox  Well… less of a review and more of a series recommendation really.  As you might know, I attempted to cut off the top of one of my fingers a few weeks ago and the recovery period has left me struggling with typing. As a result I took a break from review books while I recovered (well, mostly recovered) and read/listened to things already on my TBR/TBL. As much as it is a privilege and pleasure to read review books and have early access to them, it is also a delight to read or listen just for fun. 
One of the fantastic things I did over the past few weeks was listen to all of the Tyack & Frayne mysteries by Harper Fox. The entire series is not available on audio yet (alas), but the first 7 book are and – joy of joys, they're all available in the Audible Plus catalogue. (Also at the time of writing this, book 1 is available to buy for only $3.99.) The series is built around Cornish local police officer, Gideon Frayne and Lee Tyack, a clairvoyant who is called in by the Truro police to consult on the disappearance of a young girl from Gideon's village. There are mysterious and spooky goings on and along the way, Gideon and Lee fall deeply in love. Each of the available audiobooks is self-contained – no cliffhangers – but they do need to be consumed in order as they build one upon the other.
I love the connection Gideon and Lee have and I also enjoy the Cornish setting and the use of local myth and legend which adds to the atmosphere.
The narration, by Tim Gilbert, is superb. He has distinct voices for all the main characters and delivers a very believable female character voice as well. The cast is well-balanced with diverse characters of all ages and Mr. Gilbert gets to display his range. There are times when Lee's voice is used for Gideon's and vice versa but these are fairly rare. That's really the only criticism I could come up with after 7 books.
The first book is Once Upon a Haunted Moor.I reviewed this book in detail here in 2018 but I went and relistened from the start and went straight through to book 7 – Preacher, Prophet, Beast – all one after the other. If one has the time, it's a fabulous way to take in the series and pick up all the nuance. Everything is fresh in the listener's mind and the experience is immersive.
Strong recommend from me for the whole series.
BUY IT:
AMAZON
Coming Soon on Audio
Reviews of these books will be up soon at AudioGals.
Links