Monthly Mini Review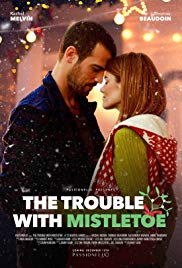 The Trouble With Mistletoe – a Passionflix Original movie – B (based on the novel by Jill Shalvis from her Heartbreaker Bay series) I recently signed up to Passionflix especially to watch Kristen Ashley's The Will (loved it) but I was happy to get the chance to finally watch this movie too. I have the book on my TBR – I thought I'd read it but I haven't. I had no trouble following the movie though which indicates the screen adaptation was fairly good. When I do read the book (someday!) I will naturally think of Rachel Melvin and Thomas Beaudoin as Willa and Keane regardless of their description in the book. There was one thing I did not get and which I still wonder about though – Keane and Willa briefly went to high school together. Keane stood her up at the Sadie Hawkins dance and, initially when grown-up Keane comes back into her adult life she's very resentful and mistrustful (of course!). But it was never told to the view why Keane stood her up. Was there a reason? Was he just a jerk back then? I'm hoping the book has an explanation and I'm puzzled by there being none in the film (even if there wasn't one in the book – it's the kind of thing that would have annoyed me in print too).
The Trouble With Mistletoe is a bit more family friendly than The Will (there's one scene where Keane's butt is on screen briefly) although the semi-public roof sex was a surprise. It was nonetheless sweet and romantic and a bit sexy and I enjoyed it.
I was a little confused about Keane's relationship with his great aunt and the subplot involving her but I put that down to a (fairly minor) issue with the screen adaptation. The novel is a full length one. No doubt there is more context around that relationship in it. Also, I didn't quite understand Keane's journey from committment-phobe to being all-in for Willa – again I anticipate the book has more detail.
The chemistry between the two leads was charming though and I was happy enough, enjoying the film a lot more than plenty of other, bigger budget mainstream romantic comedies. Plus there are dogs who get married. Dogs who get married!
SIGN UP?
PASSIONFLIX
Coming Soon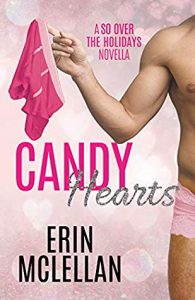 on Audio
Reviews of these books will be up soon at AudioGals.
Links