Monthly Mini Review (well, kind of)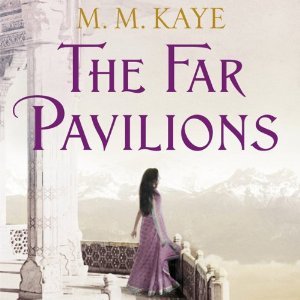 The Far Pavilions by MM Kaye, narrated by Vikas Adam.
The narration by Vikas Adam is excellent.
I picked the audiobook up last year in a sale, largely due to the narrator.
The story is full of colonialism and very not okay things however so I can't recommend it. I read the book many years ago before I knew much about anything (I was about 15 I think) and it was an interesting "experiment" to reread/listen to it now when I have somewhat of a clue. (I realise the privilege inherent in that statement.) Nobody really needs my white lady hot take on the detail though. I guess it's a book which shows how shitty white people have been to Brown people but I think that kind of book would be better written by a Brown person. South Asian opinion about the book is much more important than anything I have to say about it.
I'm not giving the book a star. I can't in good conscience rate it highly but the narration is very good – honestly just about everything Vikas Adam did with the performance was flawless. There were only a couple of words which revealed he's an South Asian-American rather than South Asian-Brit but that's hardly a thing to worry about given how much was good about his narration. But I can't rate the book based on the narration alone. Hence, no rating.
The above was posted at Goodreads but I wanted to add here that I've been thinking about this a little more and I think (one of) the problem(s) with this book is the framing. I remember reading something about that short story about the stowaway on the space ship and how [something something] the problem with the moral question posed was that readers accepted the framing of the story in the first place. (I can't now find that article unfortunately – although it *might* – possibly – be this one at Tor.com.) I've probably mangled that badly but the point here is that The Far Pavilions suffers from it's very framework. The foundation and core of it are problematic and therefore everything that flows from it is poisoned by it. I was also reminded of various things I've read and watched recently to the effect that intent is not relevant if the outcome is harm. While I expect MM Kaye's intentions were benign but that is very much beside the point and it is no excuse. Ultimately it was not, I think, her story to tell.
ETA: My friend Merrian found the article. It's by Cory Doctorow and you can read it here. Thank you Mim!
Coming Soon on Audio
Reviews of these books will be up soon at AudioGals.
Links