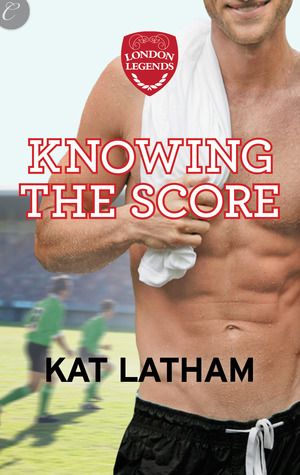 Why I read it:  I bought this one after multiple recommendations from trusted bloggers. When it came up in conversation again because of a special price, I dug it out of Mt. TBR.

What it's about: (from Goodreads)  Rugby player Spencer Bailey is determined to win a spot on England's World Cup team. But with a month break before the selectors start watching him, he's eager to have fun with a woman who knows the score: the relationship will end when rugby season begins. The lovely American Caitlyn Sweeney seems perfect for the role of temporary lover, since her visa will run out soon anyway.
Caitlyn works for an international disaster relief organization and can handle the world's worst crises, but she flinches from her own. Her past has left her with a fear of intimacy so deep that she has trouble getting close to anyone—until she meets sexy Spencer. His hot body and easygoing nature are too much for even her to resist.
Neither Caitlyn nor Spencer expects to fall hard for each other. But with their relationship deadline approaching, the old rules of the game seem less important than before…until past secrets surface, challenging everything they thought they knew about each other.
What worked for me (and what didn't):  I'm pretty happy with myself at the moment because I've just found a new author and she has a BACKLIST!  Squeeeee!  I really liked this book.  The style worked for me as well so I know I will enjoy other books by this author.  This is the first book in her London Legends series and there are two other full length books and one novella available with the next book in the series out in May (and I have bought them all mwhahahahaha).