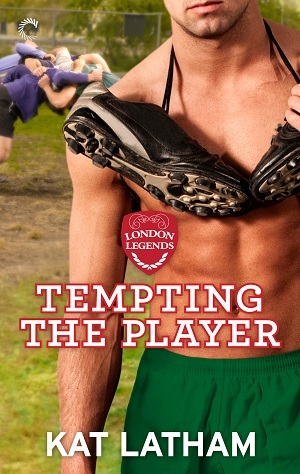 Why I read it:  After reading and enjoying Knowing the Score recently, I bought the rest of the books in the series. I mistakenly thought this was the second book but it's the third. It works as a stand-alone and does not spoil the second book but my sense of order was nevertheless offended by my error!

What it's about: (from Goodreads)  Libby Hart and Matt Ogden are perfect for each other—as friends. They've known each other for ages. They act as each other's plus-ones. They even share custody of a dog. And if there's always been a little spark between them, so what? It's never been worth jeopardizing their friendship.
Professional rugby player Matt is fighting for a starter position with the London Legends—and that's not the only thing he's fighting. A crippling fear of flying means he's struggling to get his career off the ground. He has no time for a relationship, even if Libby does make him ache. As an airline pilot, Libby's looking for a stay-at-home husband so she can have a family without sacrificing her high-flying career. Matt's certainly not that man.
But just because they don't have a future together doesn't mean they can't have a right now. When Matt asks Libby for help overcoming his fear, they agree to take a vacation from their platonic relationship—whenever they fly together, they can have sex. It's the perfect way to resolve all that built-up tension. As long as they can avoid getting a little too comfortable…
What worked for me (and what didn't):  I do enjoy a friends to lovers story and, as I mentioned in my review of Knowing the Score, I like the author's writing style and voice. All of those things worked for me here and I did enjoy the book.  But there were some things which didn't work for me so the experience wasn't quite as successful with this one. Not, I might add, in any way that would make me cautious about reading more from this author however.