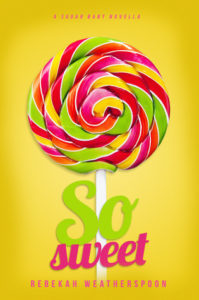 Why I read it:  I'd been eyeing this one for a while as the premise appealed. I snapped it up on special for 99c recently. (Then of course, it went on a promotion for free. Isn't that always the way? 😀 I'm not complaining. It was worth my 99c for sure.)

What it's about: (from Goodreads)  Desperate times call for desperate measures…
And desperate is the only way to describe Kayla Davis's current situation. Out of work and almost out of money to cover her bills, Kayla finally caves to her roommate's nagging and follows her to Arrangements, an online dating site that matches pretty young women with older men of a certain tax bracket.
Convinced this "make-rent-quick" scheme will surely fail – or saddle her with an 80 year old boyfriend – Kayla is shocked when Michael Bradbury, Internet billionaire and stone-cold salt and pepper fox, offers her a solution to all her financial troubles.
It's hard enough for Kayla to accept his generosity, but what's a girl to do when the wealthiest man she's ever met is a dream in and outside of the bedroom?
What worked for me (and what didn't):  I've never read a Sugar Baby/Sugar Daddy romance before. I've heard of the arrangements before and I admit I was curious about the concept. I think the author did a great job of making the arrangement palatable here; Kayla was uncomfortable with the idea of trading sex for money directly and wanted at least some emotional connection with the person she made any deal with – which didn't quite fit with this:

Besides, neither of us were looking for Mr. Right or Mr. Forever. She was looking for Mr. 90 Days Max and I was looking for Mr. Hold Me Over Until I Find A Job.
but it was such a good line, I gave it a pass. 😀  Also, even when Kayla and Michael entered into their arrangement, didn't just sit on her butt and be the kept woman. She still looked for a job, for example. She clearly didn't want to be a sponge and Michael recognised that in her. In a weird way, it made the exchange of money kind of irrelevant. My impression was that Michael would have been in a relationship with Kayla regardless (and vice versa). That probably made more sense in my head.