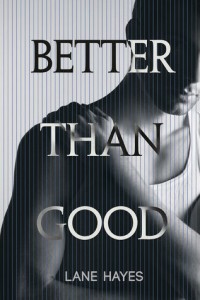 Why I read it:  I saw some buzz about this one in my Goodreads timeline so I bought it.

What it's about: (from Goodreads)  Matt Sullivan understands labels: law student, athlete, heterosexual. He has goals: graduate and begin his career in law. One fateful night, Matt tags along with his gay roommate to a dance club and everything changes. Matt finds himself attracted to the most beautiful man he's ever seen. All labels go flying out the window.
Aaron Mendez doesn't believe in labels, and he's leery of straight curious men. He makes it clear that he'll hide his fabulous light for no one. While Aaron can't deny the attraction between him and Matt, he is reluctant to start anything with someone who is still dealing with what this new label means—especially when that someone has a girlfriend.
What worked for me (and what didn't):  I enjoy a good Out-For-You story.  I liked that here, Matt acknowledges that he's always been attracted to men and women but it was just easier to go with the flow and date women.  Until he met Aaron, the risk/reward ratio was such that he was happy to date only women and stay in the bi-closet.  That's kind of my catnip actually – someone you care about enough to take risks for.    I had mixed feelings about the book however. I can't say that I liked the writing style. It felt choppy and pedestrian to me most of the time but I was engaged enough by the story that I found myself keeping on reading anyway.