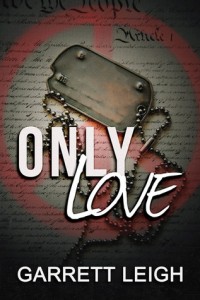 Why I read it:  My Goodreads feed was buzzing so I bought it.

What it's about: (from Goodreads)  The diagnosis of a chronic stomach condition leaves thirty-two-year-old Sergeant Jed Cooper with little choice but to call time on his Army career. Then on the dusty streets of Kirkuk, an ambush gone tragically wrong decimates his team, and he returns to the US with a shattered leg and the memory of his best friend dying in his arms.
Life in his sleepy hometown proves intolerable until he finds solace in a lakeside cabin with vivacious young carpenter, Max O'Dair. In the shadow of the epilepsy that periodically plagues Max, he and Jed form an unspoken bond. After a late night episode, Jed realizes how much Max means to him, and life has taught him not to waste time.
But the lines between contentment and complacency are blurred. Things left hidden resurface to tear through their world, and before they can repair the damage, death comes to call again. Faces, past and present, rally around them to weather the storm, but before long, they are left with only love.
What worked for me (and what didn't):  I liked this book quite a bit but I have to say it doesn't have the usual romance structure.  Or, at least, the structure I expect anyways. 
Jed Cooper returns to Ashton, Oregon after being medically discharged from the Army.  He suffered some severe burns to his left shoulder and a serious wound and break to his left leg (multiple surgeries and pins in his femur) in a mortar and air attack while on convoy in northern Iraq (circa 2006).  Those injuries were so severe he was shipped stateside and he was in hospital for months.  They are the obvious injuries.  But he also has a condition called gastroparesis.  It is a paralysis of the vagus nerve which controls the stomach and means that the stomach doesn't move food on into the small intestine in the timely manner it should. It causes abdominal pain, nausea and vomiting, anemia (iron is much harder to absorb through food) and is a lifelong incurable condition. Eating is difficult and it can obviously be a very debilitating condition.  Jed, being the person he is, doesn't tell anyone about the gastroparesis.  He's a man used to being relied upon, not one to rely upon others.