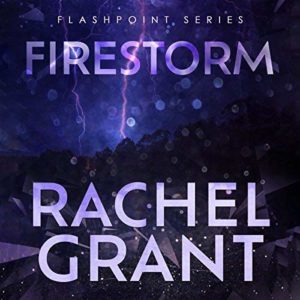 Why I read it:  I received a review copy via the author. I was so excited to listen I immediately bumped it up the queue.
What it's about: (from Goodreads)  CIA covert operator Savannah James is after intel on a potential coup in the Democratic Republic of the Congo, but she needs a partner fluent in Lingala to infiltrate the organization. Sergeant First Class Cassius Callahan is the perfect choice, except he doesn't like her very much. He doesn't trust her, either, despite the sparks that flare between them, fierce and hot. Still, he accepts the assignment even though their cover requires Savvy to pose as his mistress.
They enter battle-worn Congo to expose the financing for the coup. A trail of cobalt, gold, and diamonds leads them into the heart of a jungle in which everyone is desperate to find the mother lode of ore and gems. Betrayal stalks them as they follow the money, but Savvy will stop at nothing to bring down the would-be dictator before he can ignite a firestorm that will engulf all of Africa.
Deep in the sultry rainforest, spy and Green Beret forge a relationship more precious than diamonds, but Cal knows Savvy is willing to sacrifice anything—or anyone—to complete her mission. As they near the flashpoint, Cal will have to save her from the greatest threat of all: herself.
What worked for me (and what didn't):  The short answer to the question of "what worked for me" is "pretty much everything".  Firestorm is a cracking good listen, with excellent narration and smart, consistent characters and a thrilling story. I do think Firestorm works better in the context of the whole series but it's not essential.

The blurb tells listeners what they need to know so I don't want to spend time rehashing the plot. There are plenty of excellent reviews which do that already (here's one). TW: Listeners should be aware that there is some difficult subject matter involving sexual assault and sexual and other forms of slavery and harm to children, which could be triggering.

I decided to talk about other aspects of the book to do something a bit different. It was something a lot on my mind as I've been considering diversity and representation in romance lately. I don't assert I'm an expert however (after all, I'm a white middle-class Australian) and as always, I'm happy to listen to other voices who have a stake in the subject matter. While I do think that some stories are best left for authors of colour to tell, my starting point is that I don't subscribe to the view that white authors should never ever write books set in nonwhite countries.  I also believe that if a white author is going to set a book in a nonwhite country (and/or featuring nonwhite characters) then that author should do careful research and be sensitive to the representation they are presenting.