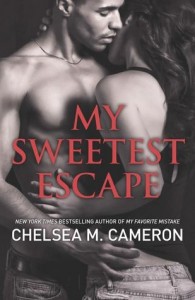 Why I read it:  I received a review copy from the publisher via NetGalley.

What it's about: (from Goodreads)  The past will always find you.
Jos Archer was the girl with the perfect life; until the night it all came crashing down around her. Now, nine months later, she still hasn't begun to pick up the pieces. Even transferring to a new college and living under the watchful eye of her older sister, Renee, isn't enough to help her feel normal again.
And then she meets Dusty Sharp. For reasons Jos can't begin to fathom, the newly reformed campus bad boy seems determined to draw her out of her shell. And if she's not careful, his knowing green eyes and wicked smile will make her feel things she's no longer sure she deserves.
But even as Dusty coaxes Jos to open up about the past, he's hiding secrets of his own. Secrets about the night her old life fell apart. When the truth is finally revealed, will it bring them closer together;or tear them apart for good?
What worked for me (and what didn't):  I enjoy this author's style very much – even when the plot was frustrating me, the story was always easy to read. Props to Harlequin for showing an interracial couple on the cover too.

The reader knows, from the blurb and in any event, it is apparent very very early in the story that "something" happened nine months earlier (dont' worry, it's not baby related) and this changed Jos's life.  I felt the reveal of the "something" was drawn out too long and when it was finally revealed, it felt anti-climactic to me.  I admit I had some difficulty in understanding why Jos felt so responsible.  Perhaps I am just a hardass.