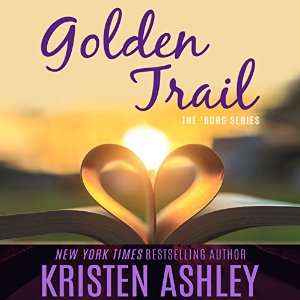 Why I read it:  I was supplied with a review copy by Audible.

What it's about: (from Goodreads)  Tanner Layne and Raquel Merrick fell in love young, hard and fast and both of them knew a beautiful life they thought would be forever.
Until Rocky left Layne, no explanation, no going back.
Layne escapes The 'Burg only to come back years later because his ex-wife has hooked herself to the town jerk and Layne needs to make sure his sons get raised right. Layne manages to avoid Rocky but when Layne gets three bullets drilled into him while investigating a dirty cop, he can't do that because Rocky stops avoiding Layne. They make a deal to work together to expose the dirty cop but they have no idea the strength of their enduring attraction or the sheer evil at work in The 'Burg.
As Tanner Layne and Raquel Merrick play their game and dance around the pull that draws them together, Layne has to discover the dark secrets buried so deep in Rocky's heart she doesn't even know they're there at the same time untangle a sinister web of crime so abhorrent it has to be stopped… at all costs.
And to do it, Layne has to enlist everyone, including his ex-CIA mentor, Rocky's detective brother, the town's unpredictable informant and Layne's two teenage sons all the while stopping Rocky from doing something crazy and keeping their game secret so Layne won't get himself dead.
What worked for me (and what didn't):  Happily for hero-centric readers like me, Golden Trail is told almost entirely from Layne's (third person) POV. Perhaps surprisingly, given that I am a hero-centric reader, it took me a while to realise it (doh!). Maybe I was distracted by the fact that when the book opens, Tanner Layne is in the hospital, having been shot three times.  Raquel "Rocky" Merrick Astley is sitting by his bed.  18 years earlier she had left him. They'd been happy for three years together and then, suddenly, she left. No explanation, no take backs.