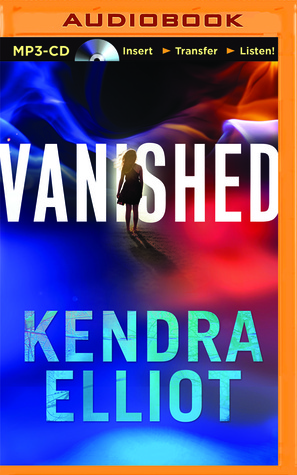 Why I read it:  This is one from my personal library.

What it's about: (from Goodreads)  When an eleven-year-old is abducted on her way to school, the FBI doesn't waste a moment, sending agents to scour the area and embedding Special Agent Ava McLane with the distraught family. In the eye of the storm is local detective Mason Callahan, whose life is crumbling to pieces – he's related to the victim, and his longtime confidential informant has just been murdered.
Both he and Agent McLane hole up in the victim's family home. Every second counts in a kidnapping case, and the stakes keep rising the longer the girl is missing. As Ava and Mason struggle to hold the family together in their darkest hour, the two investigators find themselves drawn to each other.
What worked for me (and what didn't):  With the focus more on the suspense than the romance, I had mixed feelings about this one.  There are other books planned for the Callahan and McLane series so I expect the romance will build over time.  In some respects I thought there wasn't enough romance in this one but I also thought that what there was moved too fast.  I didn't quite catch the attraction and build up to desire so when the pair take an (appropriate) time out of the investigation for some sexytimes it kind of came out of left field for me.  Similarly by the end, they seemed to have moved farther along the relationship trail than what I could reasonably believe, even allowing for the pressure cooker environment in which they met.

Ava is embedded with the family of the missing girl and her role is less investigative, so I didn't feel that taking some time out for a bit of romance affected the case very much. So too was Mason not actively investigating and I thought it was a clever way around a thorny RS issue.